Agrijobs Blog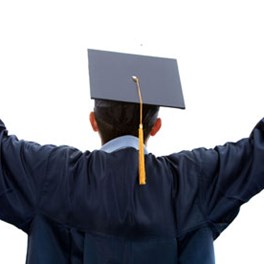 Graduate Employment Tips
POSTED BY ANONYMOUS
Wednesday, April 27, 2016
Keep it real with your resume – get a recruiter to check it out.
Resume format should be:
Your contact details
Your education
Your professional development
Your Uni practicums
Outside of Uni Work – Mature aged graduate
Other: - Hobbies, other languages.
Referees: 2 x professional – practicum, employment,
Keep on-point -  the Employer knows you're a graduate so best way to sell yourself is your skills summary from placements or degree or work history
Don't write essays - KISS
Copies of degree, professional registration, photo ID, migrant or international student.
Probity check:
Be aware of social media – remove inappropriate personal posts from all social media pages
If they are dealing with a recruiter:
Be Honest – tell them everywhere that you have applied for a job -
Keep a track of their applications – they are the loser – it makes them look bad
Recruiter needs to tell them where their resume is going
Automated email – not acceptable
Need to get a phone call from a professional recruiter
What to do to prep for interview:
Transferable skills:
Don't be late!
Unprofessional attire, poorly groomed
Linked in – know your interviewer
Behavioural interview technique - Format for interview questions:
Company knowledge – company website
Job knowledge – what is your understanding of the job
 - HR questions,
Mock interviews – mates, mirror
Strengths and weaknesses
Behavioural interview technique
Questions prepared – salary, leave, maternity packages – training, career path.
Ask them for the job
Call your recruiter and give them feedback – doing all the work on your behalf that you would normally have to do on their own. Partner.
Back